INTRODUCTION
Hello and welcome to my website and blog.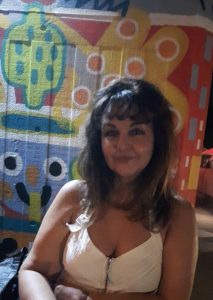 I am an educator and children's author. I love to write hence the birth of elisagianoncelli.com.
My blog here enables me to give parents and carers educational news and tips and also allows me to share my thoughts in relation to the causes I am passionate about; Primary and Secondary Education, Further and Higher education and all aspects of children's learning in countries with emerging economies and in the UK. Additionally, the plight of the homeless, the pollution of our oceans, women's issues are also causes close to my heart.
ELISA THE EDUCATOR
I have been teaching, both within Secondary Education and as a private tutor, for over 25 years. My vast experience has allowed me to independently set up my own Tuition School at home, Elisa's Tutorial School, ( website www.kidslearnfast.co.uk ) where my team of experienced staff and I teach a range of pupils of all abilities from age 4 to 16.
My focus is very much on developing the child not only academically but also emotionally and socially. I believe that building confidence in children is one of the key contributing factors in achieving success within education. If children are confident, have self-esteem and belief in themselves they are more likely to achieve their full potential.
In addition, my recent YouTube videos support learning on a range of areas including planning stories, vocabulary and developing creative writing skills.
I also blog on education and learning, creative writing and current educational issues as well as Special Needs Education on my website Kids Learn Fast. My blogs are informative and aim to give parents, teachers and carers guidance and practical tips on supporting their children's learning and educational success. Some of the most popular topics discussed include: homework, home schooling, spelling, revision and the importance of reading.
I also delve into issues currently experienced by so many such as lack of funding in education, securing school places, bullying and children's mental health issues. Also how the face of Higher Education is changing in this country and the impact it has on achievement.
ELISA THE AUTHOR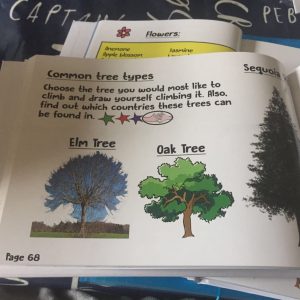 I have written a number of children's books, both for reading for pleasure and for educational purposes which can be read alongside an adult or independently as children become able to read alone. Many of my books focus on areas that I am interested in and which should be a part of any child's general knowledge and understanding of the wider world. Topics discussed include the oceans, the clouds, the universe, nature and mindfulness.
The Moon activity books are available for downloading at the cost of £2.99 One for younger children and one for older children.
There are seven more topics available in the series, dealing with KS1 and KS2, and are unique to Elisa's Tutorial Programme within the school.
My novel for 8 to 12 year olds,  "Tredicino & the Medallion-Keeper" was published in 2022 and is available on Amazon and all good bookshops.  
ELISA THE BLOGGER
Although I'm first and foremost on the web as an educationalist, my love of writing and reading inspires and motivates what I share with you. My interests are expressed through my blog here and include topics and discussions regarding women and lifestyle, London life, spiritual living, healthy life choices and inspirational quotes. My Facebook page Elisa's Musings is where I post many of my inspirational and life quotes.
I hope to deal with topics that are relevant to you, my readers, and to discuss my hobbies and love of astrology and the universe.
I will have some wonderful guest blogger contributions too so please bring your own thoughts, suggestions for future content and comments to the table as you read through.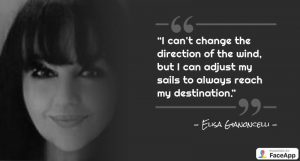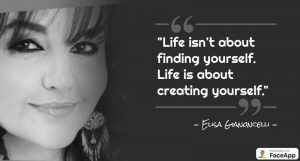 ELISA THE PERSON
I'm Elisa Gianoncelli and whilst I've lived in London for almost three decades, my roots are very much Italian.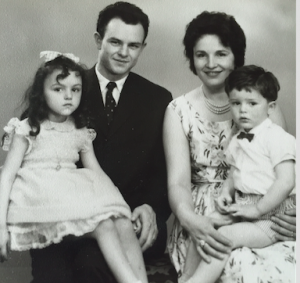 [A traditional Italian 1st birthday! Many bottles]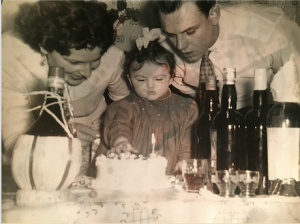 [Here is my family, mum, dad and George]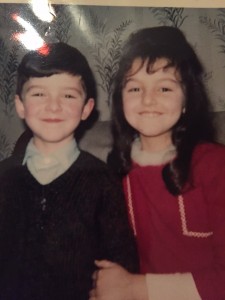 [My little brother George and I.]
I am very proud of my Italian heritage, my family has an amazing history and this has shaped me into the woman that I am today.  I have a small house in the Valtellina, which features in my book Tredicino, just north of Lake Como which is where my adored father is from. My mother is from Southern Italy which is where my flamboyant side stems.
[My house pre-renovation in Valtellina]    [My son and I on the Balcony of the house]
I grew up in leafy West Yorkshire and without a doubt this has contributed to my character. Whilst the dark curly haired young Italian girl climbing the hills in white sling backs may have stood out a mile in quiet Halifax, I am very proud to have spent a very happy childhood there.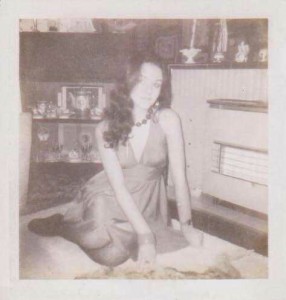 After school, I made my way down to Kent at the tender age of 18. I packed my book bag and suitcase and off I went to Chaucer Country. It turned out to be a trunk by the end of the first term !!
[Graduation Day with Dad]                               [My favourite graduation picture]
After my degree, I ventured to the bright lights of the big city of London. I lived in Nutford Place behind Selfridges where I worked in the lingerie department whilst I studied my Post Graduate at King's College and spent my nights at the Penthouse club and La Valbonne amongst other places.
Debbie Harry was my idol and inspired my fashion sense . I loved David Bowie and saw him at the Bradford Alhambra as Ziggy Stardust.
I bought most of my clothes in Knightsbridge… always visited Harrods in the sales. I was scouted by a modelling agency at 21 but my Dad categorically put his foot down much to my regret! But there we are history teaching beckoned and here I am. Funnily enough, it was the start of a great life and great friends. North London became my home and still is… my son was born is the diamond in my crown.
I love to travel and hence my love of travel bloggers. In the long hot summers of the eighties I spent my time Island hopping in Greece (now there's some stories for another time..!)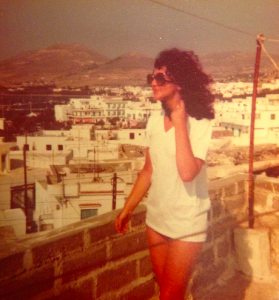 [Island life]
My Italian roots often pulled me back to Italy where I spent many days and nights on a motorbike or scooter having adventures… the lakes and mountains the backdrop… the steps of Positano and Capri my summer haunts… but the south of France was to be my favourite holiday spot for many years whilst my son was growing up and Monte Carlo my guilty pleasure …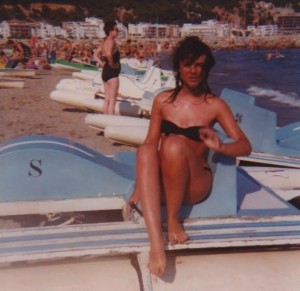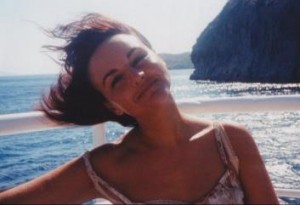 I am very much a woman of the world with a vibrant and cultured background.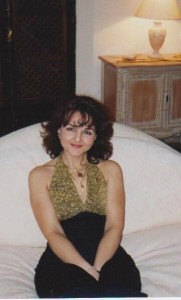 Welcome to my world and Happy Reading!