This is a special blog post for parents, teachers and adults who are in contact with young children.
I remember my teacher My Holdroy reading Black Beauty aloud to my whole class in Junior School before home time and I loved our reading hour with him. He was the best teacher anybody could have. He read many books to us but this one in particular stood out more than the others.
He made every effort to make it quite clear to all us eight year olds that the horse was speaking. Admittedly, not everyone in our class got it. I think that probably, the ones who did, more than likely made it to university or I would imagine ended up doing jobs where they can express their literary and more creative side.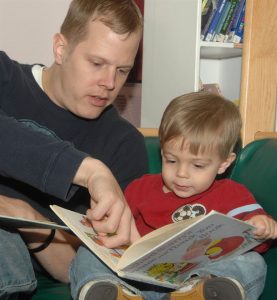 The ones who didn't just fiddled and pushed the person sitting in front of them or drifted off into a daydream.
If you as a parent or teacher can get children to concentrate on the spoken word being read you are doing their intellectual development and concentration skills the world of good.
I have no doubt that from the age of ten upwards most of our reading is silent and private, but to have the best books read to you aloud as a child is a great stimulant for the imagination and it is imagination which fires children's creative writing, confidence and motivation.
As a teacher I encourage children to read their work out loud whether that is their own story or a reading comprehension they are working on in their lesson here at Kids Learn Fast. Children love to read out loud and supports their reading flow and they are more likely to ask questions about new words than if they are reading to themselves in silence.
A shared experience where you can feel the shape of the language, its rhythms, the richness of words and the thrilling effect of the surprising right word in just the right place, is priceless and will encourage children to think about their own writing and the way they express.
Here's a list of my favourite books to read out loud or together with your child: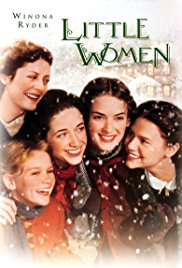 The Famous Five – Enid Blyton
The Butterfly Lion – Michael Morpurgo
James and the Giant Peach – Roald Dahl
Charlie and the Great Glass Elevator – Roald Dahl
Harry Potter and The Philosopher's Stone – J.K. Rowling
The Lion, the Witch and The Wardrobe – C.S. Lewis
The Hodgeheg – Dick King-Smith
The Wind in the Willows – Kenneth Grahame
The Iron Man – Ted Hughes
The Story of Doctor Doolittle – Hugh Lofting
A Bear Called Paddington – Michael Bond
The World of Pooh – A.A. Milne
Anne of Green Gables – L.M. Montgomery
Heidi – Johanna Spyri
Little Women – Louisa M. Alcott
The Railway Children – E. Nesbit
The Secret Garden – Frances Hodgeson Burnett
Swallows and Amazons – Arthur Ransome
I feel passionately about reading out loud to and with the children we have contact with and for them to be read aloud to us is also extremely important in my opinion. So don't miss the opportunity and the joys it brings with it.
What are you reading with your child now? I'd be delighted to hear from you.
Elisa x