With the wonderfully warm weather last weekend my friends and I decided to celebrate the burst of English summer in style at Selfridges, one of my favourite Department Stores. One of the oldest stores on Oxford Street, it opened its doors in 1906, when Harry Gordon Selfridge arrived in London from Chicago with his heart set on opening his dream store. His revolutionary understanding of publicity and retail, Selfridges flourished under his flamboyant direction.  It is the only store to be named the Best Department Store in the World three times and Selfridges today is still a shopping experience that promises to surprise, amaze and amuse its customers by delivering extraordinary customer experiences.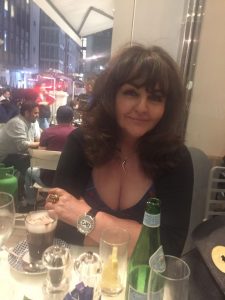 The Roof Deck Restaurant and Bar
, which opened just over a year ago, was a Californian-style dining space perfect to drink and dine al fresco below the sunny London sky.
We got stuck into the delicious menu and enjoyed the most flavoursome grill and best chunky guacamole ever. The cocktails we had were fresh and cool and most welcoming before we delved into the delicious and varied menu.
We then ventured out and crossed over into the magical St Christopher's Place which was alive and buzzing with shoppers, tourists and local office people relaxing after a day of shopping or working in the office all day.
Sitting outdoors, again, a rare treat made us feel like we were in the South of France or Italy; it felt beautifully continental. A beautiful open space with restaurants, bars and late night shopping it gave us the opportunity to meet and talk to new people and enjoy this gem in the heart of the West End.
So next time you're in the West End, why not take a break from your retail therapy and either enjoy the open air of Selfridges' roof top restaurant and bar or the energetic vibe of St Christopher's Place? I promise you, you'll have a fabulous time.