Most people have been looking forward to this weekend and the wedding of Prince Harry and Meghan Markle.
I'm sure that Diana would have been so proud of her youngest son and I'm sure she will have been in many people's thoughts today as he married his love.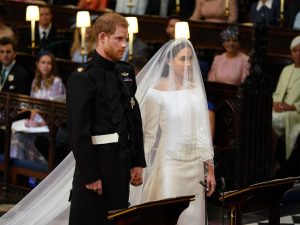 He has married an ordinary girl whose existence has changed the face of the royal family in many ways. She is a divorcee, mixed race and older than him. But she is his love.
Prince Charles gave her away as her own father, Thomas Markle, after a week of mad media coverage, could not make it to the wedding having undergone emergency heart surgery which left him unable to take the journey to London from the Mexico.
The only member of her family to be present today was her mother, Doria Loyce Ragland.
I wish the Duke and Duchess of Sussex both well. This is a true love story.