Welcome to my interview with artist Tony Reina. I met Tony way back at one of the first Italian Gruppo get togethers in Enfield. I spent a lot of that night talking to him about his escapades with octopi in his home island of Sicilia and I hadn't laughed as much in a long time.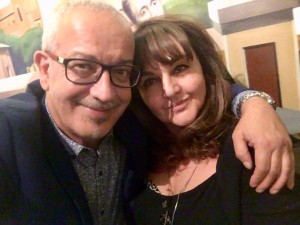 A lot of you will already know this as his painting of Massimo was displayed at a recent event. I love his paintings as they look amazingly real.
Tony Reina is a great family man and adores his family. All in all a wonderful man and friend.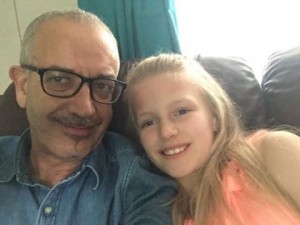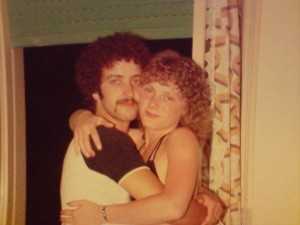 He is also a brilliant photographer and everyone in the group loves him because he is consistently nice, funny and kind so I hope you enjoy his interview here.
Tell us a little about yourself.
I have always drawn since a child and I have continued to draw all my life. I was born in a barn in Italy. My family lived in a one roomed house. We had horses and donkeys and I grew up around them, caring for them, looking after them and riding them bareback. I had an amazing life. I learnt to swim when I was 4 and fished for octopus when I was 6 or 7.
I went to Art School in Palermo where I had to draw Michael Angelo's statues all the time. I had to pay my own way through school and the small allowance I got was not enough so I had to do lots of different jobs to pay my way.
What inspires your art?
As a young child I used to draw horses as my dad was a blacksmith and I grew up always having horses and donkeys around me so I was drawing them constantly in pencil and always sketching – aged 5 and 6. Now I also paint horses. Drawing comes easily to me but as I've got older I am getting into painting with oil paints whereas I used charcoal and pencil previously.  I like to focuses on proportions and getting these just right.
What is your preferred medium and why?
Preferred medium is pencil but I'm getting used to and falling in love with pastels and oils.
Which gallery did you last visit and what departing though did you leave with?
The last gallery I visited was the National Portrait Gallery. My departing thought: I looked at the art and thought all in all how amazing all the artists and their portraits were.
Where can people see or buy your art?
To date I have given my art away but I am planning on having an exhibition in Sicily.
Where do you paint/draw?
In my living room.
How much do you spend on artist's materials and paints?
A fortune – £100 when I started off but now I buy things just in case I run out.
How would you describe your art?
Modernish.
Do you have examples of your art to share with us?
Yes…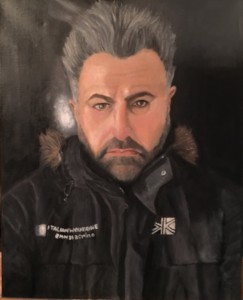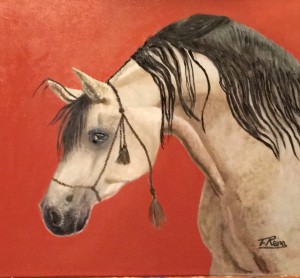 If you couldn't paint or draw, what would you do to satisfy your creativity?
I would do photography. I've been a photographer since the 1980s always been interested in people. I did a City & Guilds in Photography; it's just another medium but I will never stop drawing.
Do you use art as a form of therapy or relaxation?
Therapy. I had a heart attack in 2015, in fact two which forced me to slow down.
Which artist have you been most influenced by?
The most famous artist I have been influenced by is Leonardo Da Vinci. I draw easily but to get the detail and the exact resemblance is hard but I keep going until I get it right.
Thank you for joining us! Elisa x