On Sunday I was at the Aldwych Theatre in London near the Strand courtesy of Rocco Buonvino, my fab Italian friend and a man who knows just about everyone in the celebrity world.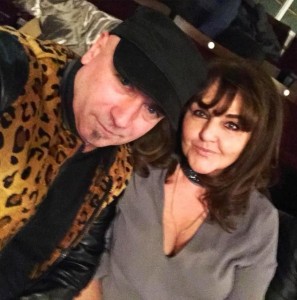 I was there to see the Jive Aces amazing sound. The show was full of the notes and tunes of vintage swing, hot jive and Rhythm and Blues! The Jive Aces have established themselves as the UK's number 1 jive and swing band.
The band averages 250 shows a year across 41 countries and have even performed for HM The Queen. You may even recognise them from Britain's Got Talent where they famously cheered up Simon Cowell!
The show they put on was splendid and they were supported by a troupe of dancers called The Satin Dollz and the wonderful Cassidy Janson who played Carole King recently in theatre due to her fantastic vocals.
I had the pleasure of meeting Cassidy and the cast at Rocco's housewarming recently and they are wonderful people as well as great entertainers.
Have you seen the show? What did you think of it?
Elisa x