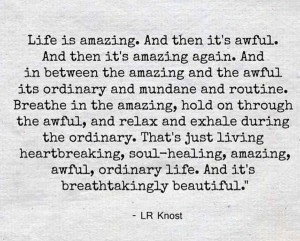 I believe that when it comes to the end of our life on this planet, everyone feels there wasn't enough time. I know some people make a decision to end their own life and go to Switzerland to do that…. Or at worse commit suicide but that is not an issue I am dealing with here. I'm saying lets make the most of our life on earth. You hear about people becoming depressed and fed up of their life situation. They may be single, childless or poor and certainly some things can make us sad and worry, but we are in charge of our own life and destiny. We have to try to make the best of even bad situations and look forward to the good times.
Bad times don't last forever in fact they give us the learning curve/tools we need to better ourselves and our mechanism for coping. When you look back at how you coped you can be proud, everyone around you who loved you and saw your pain can be proud.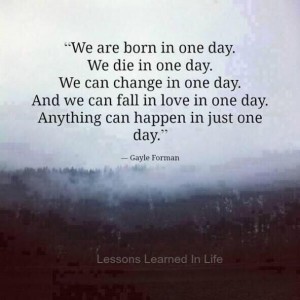 I experienced a very sad unexpected break up 4 years ago that turned my world upside down; it was more like bereavement. It would have been easier to run into the comfort of another relationship and lead a half happy existence, as it wouldn't have been anymore than a "comfort". Instead I threw myself into my work and here I am writing/blogging and loving my new self. So I thank God for that experience and guiding me through it. Now I know what I don't want which is as important as knowing what you want.
My mum is not well and I care for her every third month and my brother does the other time. It can be difficult, as I can't go out easily as my mum cannot be left alone and I don't have much support to help with her. I see the time I share with her really beneficial, as she is loving and wise. If my mum had been well, I may not have had this time with her as she lives 5 hours away from me, so our time was limited to special occasion visits.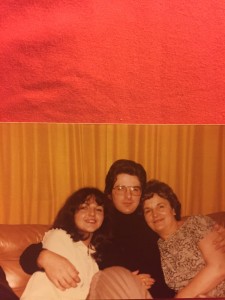 my mum, my brother and I.
My message here is look at each situation for what it is. Give it your all. Life is not always about having a good time. 100% of the time it's about caring, putting yourself out there with strength and love and letting people be touched by your true worth.