'Self-love is the simple act of treating yourself with loving kindness, respect, and honor.
Self love is about listening to your body, mind, and soul and becoming
self aware about what you need and desire.'
(foreverconscious.com)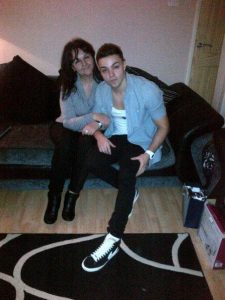 I thought I'd post this today as on Mother's Day we often get spoilt by other people, and spoil our own mothers, but I was thinking about how important it is to love our selves too…all the time and not just expect kindness and generosity on Mother's Day. It's not selfish putting yourself first…in fact sometimes the best thing you can do for others is to put yourself first and ensure that you are happy and content; mentally, emotionally, physically.
Self-love is all about accepting all of you, your flaws, your inconsistencies, your imperfections and learning to love yourself as you are. It's about learning to be happy with who you really are and who you want to be. It's about moving away from living up to other people's expectations and living your life on your terms.
It's also about learning to insist on being treated the way that you treat other people and accepting no less in terms of behaviour and attitude towards yourself. We are often our own harshest critics and the biggest problem with this is that it gives other people permission to criticise us in the same way. So don't put yourself down; be kind to you; you are worthy and deserve it.
The other side to self-love is not to compare yourself to others. We are all individuals. We are all unique. We are all special and deserve a place in the world. So if you are going to compare yourself, compare yourself to the person you were yesterday!
With much love to you all on Mother's Day and every day!
Elisa x