PART ONE – SATs Exams
Your children will take either of these tests:
SATs if they go to a State School at age 7, KS1 and age 11, KS2
Grammar School Exam Tests – in September of Year 6 at age 10/11
Independent School Exams 7+ and 11+ in December and January
The SATs are fast approaching. All children in English state schools will sit these tests in May. They work very much like the 11+ Grammar and Independent School exams children sit in September and December of Year 6 and test many of the same topics.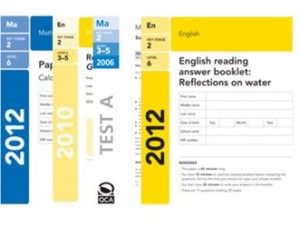 Topics include:
English – Grammar , Punctuation and Spelling and Comprehension
Maths – Arithmetic, Numerical Reasoning and Mental Maths
Science – Chemistry, Physics and Biology
There are a number of guides available through all good book shops as well as online such as Amazon and my favourite are the Letts books which are clear, organised and reasonably priced.
These tests are important however because the mark does go with your child to their Secondary School. I have given a guideline here on how all these exams  –  SATs, grammar school 11+ and independent school 11+ exams work in 6 parts. I hope you find them useful and please remember that this can be a stressful time for children and having your support will help ease their worries and make their chances of success that much higher.
PART TWO –  How 11+ exams work
Approaching 11+ exams for the first time can be a daunting task. They are unlike any other school exam your child will take for several reasons:
There's no pass mark. Success or failure depends on your child's performance relative to the performance of other children sitting the test. The pass mark can vary from year to year and from school to school.
They can't be retaken. There is no second chance with the 11+ so it all rests on your child's performance on the day.
There's no national syllabus. 11+ exams vary from one area to the other including one town to the next. Often schools are extremely unwilling to give out any information about the content of the exams.
It's often impossible to see or access past papers. This varies from area to area but the actual papers usually remain a closely guarded secret.
Selective schools give out very little advice. It is common for selective to give out only the vaguest advice to parents when approaching the exam and to discourage very much practise.