History seems to suggest that the bigger the wedding, the shorter the marriage, particularly in the showbiz world, but is this applicable to us normal beings too. This actually seems to be the case these days as many young men and women get engaged and get married, and eventually get divorced. It seems that they get entangled in the glamour of the wedding and not the marriage, or the responsibilities of the life that comes afterwards.
Its so sickening to think of the amount of money being spent on some weddings, for instance this week, Khadija Uzhakhovs whose father in law is a billionaire and wants nothing but the best for his son –Sa'id, spent a fortune on the wedding as the bride is from the same ethnic background and most of all a virgin. This story reminds us of Princess Diana's fairy-tale wedding, which was obviously doomed from the start because Prince Charles was in love with someone else and ended up in her demise… and eventually getting married to that woman.
Wedding fever has definitely got out of control. There are so many examples of fairy-tale weddings that most girls wish and hope for, most falling into the wedding spectacular whirlwind. Destination weddings are rife, and people have to travel (buy tickets) half around the globe just for a wedding, and they eventually end up in divorce. I am not particularly saying the reason for the split is the lavishness but it could be a contribution as other factors rather than love seems to not be involved, materialism plays a big part. Err… do I get a refund for my ticket, my outfit and shoes, hotel expenses? It has become ridiculous, the monies spent, all to no avail really.
Weddings have become a source of livelihood especially for those in the wedding industry such as event planners. It's become an ever-growing business venture with the amount of pressure to outdo a friend, colleague or family members wedding. No longer is marriage a sacred union between a man and a woman but a source of rivalry and competition. Moving on to the ring, if it isn't a huge yellow diamond or ruby ring, then it's an absolute no-no.
You hear stories of old people who have been married for over 60 years and you wonder how they did or even survived thus far. One thing we know for sure that these people have in common is the non-lavish and/or extravagant wedding. Take a hint or leaf from their book and you just might have a truly long lasting and successful marriage.
Here are my parents on their wedding day (this was the whole of their bridal party), though my dad has sadly passed away now.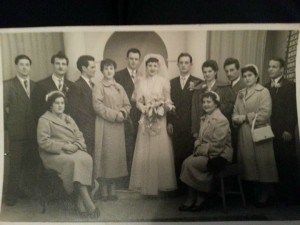 Mom and dad when they first met, and mom still had her Pocahontas plaits.
This was the first day of their honeymoon, new woman no plaits. This was a proper courtship.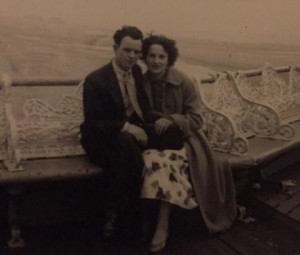 See a list below of celebrities who had lavish weddings and it all ended in shambles; it's such an utter disaster and total shame.
Brad Pitt and Jennifer Anniston's wedding was the most tragic celebrity split of the early nineties; they spent £605,000 on their nuptials.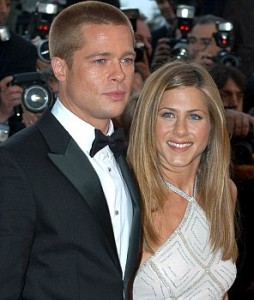 Kim Kardashian and Kris Humphries spent £6m on their wedding and they split 72 days after.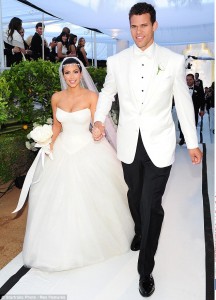 Tom Cruise and Katie Holmes spent £1.8 million on their wedding in a 15-century Italian castle and they split five years later, though it has been alleged that it was due to the whole Scientology thing.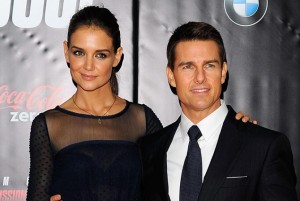 Madonna and Guy Ritchie's wedding lasted eight years and cost £908,000, it was held in a Scottish castle.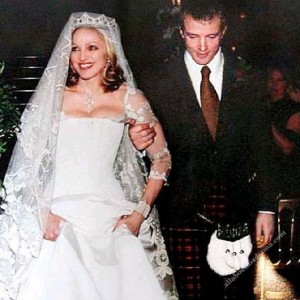 Christina Aguilera and Jordan Bratman hired a private vineyard and a 14-piece orchestra for their £1.2 million wedding and their marriage only lasted five years.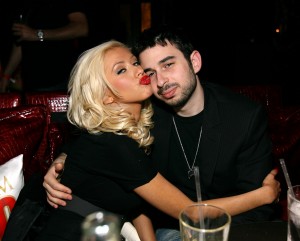 Elizabeth Hurley and Arun Nayar wed in 2007 in a lavish extravaganza in India, that lasted 8 days and cost £1.5m- and it ended in a quick divorce after 4 years.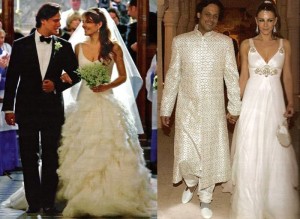 Food for thought: The lesson here perhaps is to focus on the person you are marrying and spend your money on your future life rather than on a lavish wedding.