Now-a-days, the phrase 'Instagram sensation' describes a lot of people who have become famous due to Instagram and the likes of Facebook & Twitter. The blog-sphere is blowing up, literally, with bloggers and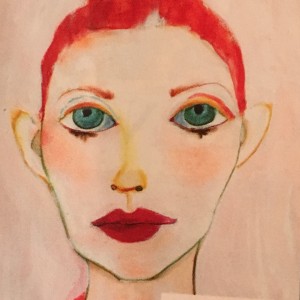 volggers commenting on the world's affairs.
This particular artist caught my attention – her artwork just  speaks to me (apparently exactly what she intends it to do, clever huh!?). 
Helen Downie is an 'un-trained' artist whose story is as remarkable as her artwork. Recovering from breast cancer in 2013, she started painting for the first time in 33 years.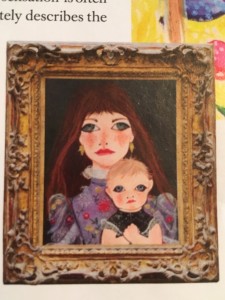 Instagram wasn't a platform she wanted to explore ; she first drew a picture of a girl she spotted in an Italian shop. She ripped it up thinking nothing of it, but she did take a picture of it.  After much deliberation, she was persuaded to post it to Instagram. That was the start of her huge career – she now has more followers than Bob Dylan a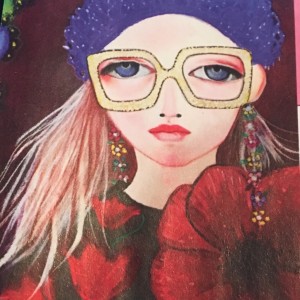 nd has worked with Gucci's designer, interpreting the menswear A/W 2015 collection ; she has beguiled the fashion world.
Helen now paints prolifically; in Italy for 4 months and the rest of the year in her Wimbledon house.  She's super popular because of the emotion her paintings portray. She starts with the eyes, and makes them oversize to convey exactly what she wants you to feel. 
[Helen Downie's work can be found on Instagram under @unskilledworker]