Two children came running into class last week excited about the new Mary Poppins movie they had watched with their families. Their excitement reminded me of how I felt watching the movie on TV many years ago!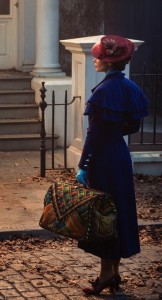 The film has been described by director Rob Marshall as 'a love letter to London' and is being shown 54 years after the original movie was screened. It is packed with singing and dancing, animated fantasy scenes, and many silly, fun scenes which mimic the original rhythm, magic and style. Despite shortcomings, many people have thoroughly enjoyed this new twist on the movie and it's been especially popular with the younger generation too.
Emily Blunt has a wonderfully clipped and accurate posh English accent and there are many comic moments which keep the movie moving forward at a good pace.
The film is set some three decades after the turn of the century original movie and No 17 Cherry Tree Lane has seen many changes indeed. Mr and Mrs Banks are now dead and the house is occupied by their artistic son Michael and his three young children, a cook and housekeeper.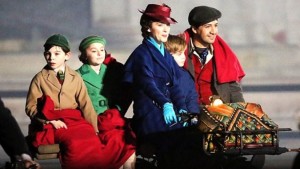 I won't say too much about the plot here but hope you will find the magic in the new movie too! Let me know in the comments below.
Elisa x